Empower Your Business Insights with Microsoft Power BI Training in Dubai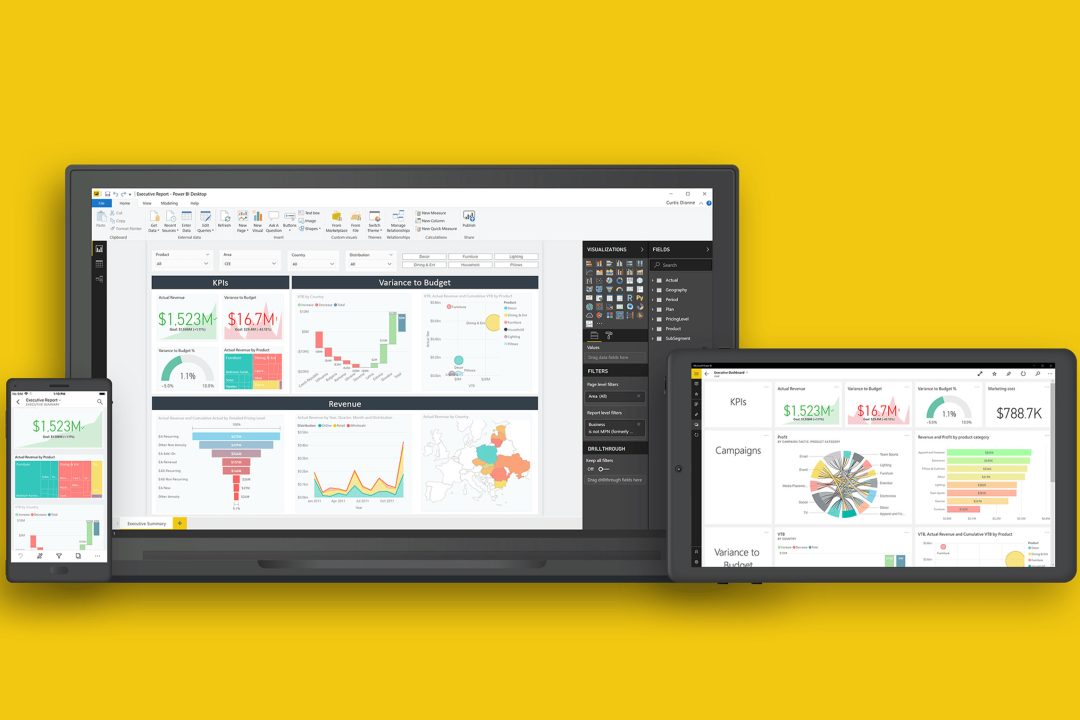 In contemporary marketplace we rely on information based on digitalized data, especially regarding decision-making. Prudent decision-making always requires sufficient information; collecting all the data from a mass of databases is sometimes can be a challenging task. But worry not; now, you do not have to walk through all that mass to make an informed decision quickly. Microsoft Power BI is a leading business intelligence tool that lets you organize information visually, it further extracts valuable insights and drives better outcomes for you. In this blog, we will discover how Simfotix's Power BI training in Dubai can elevate your data analytics capabilities and enhance your business operations.
Unleashing the Potential of Power BI
Unlock the full power of data with our comprehensive Power BI training course in Dubai. Delve into a world where information transforms into actionable insights. Here's what you'll learn:
Dive into the World of Data: Understand how Power BI seamlessly connects to diverse data sources and transforms raw information into meaningful insights.
Interactive Data Visualizations: Master the art of creating dynamic reports and dashboards that make it easy to interpret complex datasets.
Real-time Analytics: Harness the capability to monitor and analyze data in real-time, ensuring timely decisions for critical business operations.
When mastering Power BI, one size does not fit all. At Simfotix, we understand the unique needs of businesses. Here's how our training stands out:
Customized Learning Paths: Our programs are tailored to address specific business requirements. This ensures participants acquire skills directly relevant to their roles.
Hands-on Practical Exercises: Engage in exercises designed to replicate real-world scenarios. This hands on approach allows participants to apply their knowledge in a controlled environment immediately.
Expert-Led Instruction: Learn from seasoned instructors who bring a wealth of industry insights and best practices to the training. This assures the highest learning experience for every participant.
Leverage the Value of Data Driven Decision Making: In today's data-centric marketplace, making decisions based on insights is imperative. Here's how our training helps you harness the power of data-driven decision-making:
Strategic Business Impact: Gain a deep understanding of how Power BI enables organizations to align their strategies with data-driven insights. This alignment drives growth, enhances efficiency, and boosts profitability.
Enhanced Collaboration: Explore how Power BI fosters seamless collaboration among teams. It equips a shared environment that allows you to read and write data while promoting real time teamwork.
Informed Decision-Making: Equip yourself with the skills to extract meaningful insights from complex data sets. The information we extracted from a mass of databases plays a role in making decisions that lead your business to success.
Empowering Your Power BI Journey with Simfotix
Embarking on a Power BI learning journey? Partner with Simfotix for a transformative experience. Here's what sets us apart:
Industry-Recognized Expertise: Learn from seasoned industry experts with a wealth of experience in harnessing Power BI for impactful data analysis. Gain insights that transcend theoretical knowledge.
Tailored Learning Experience: At Simfotix, we prioritize quality over quantity. Enjoy a tailored learning experience with personalized attention and support, ensuring you grasp concepts thoroughly.
Robust Learning Resources: Access a comprehensive array of resources meticulously curated to amplify your learning journey. From course materials to real-world case studies and hands-on exercises, we equip you with the tools for success.
Course Takeaways: Mastering Power BI for Strategic Insights
Microsoft Power BI Training in Dubai course is designed for senior executives, department heads, business managers, project managers, business analysts, IT executives, data analysts, and scientists aiming to elevate their strategic thinking in building robust business intelligence and analytics functions. Upon completion, participants will have acquired the following critical skills:
Connect MS Power BI to simple datasets in MS Excel and SQL.
Construct straightforward data models within MS Power BI.
Select and implement appropriate visualizations within MS Power BI.
Create dynamic dashboards for exploring data and addressing queries.
Publish and share insightful reports with stakeholders using MS Power BI.
Perform fundamental analytics using the DAX language, empowering data-driven decision-making and business growth.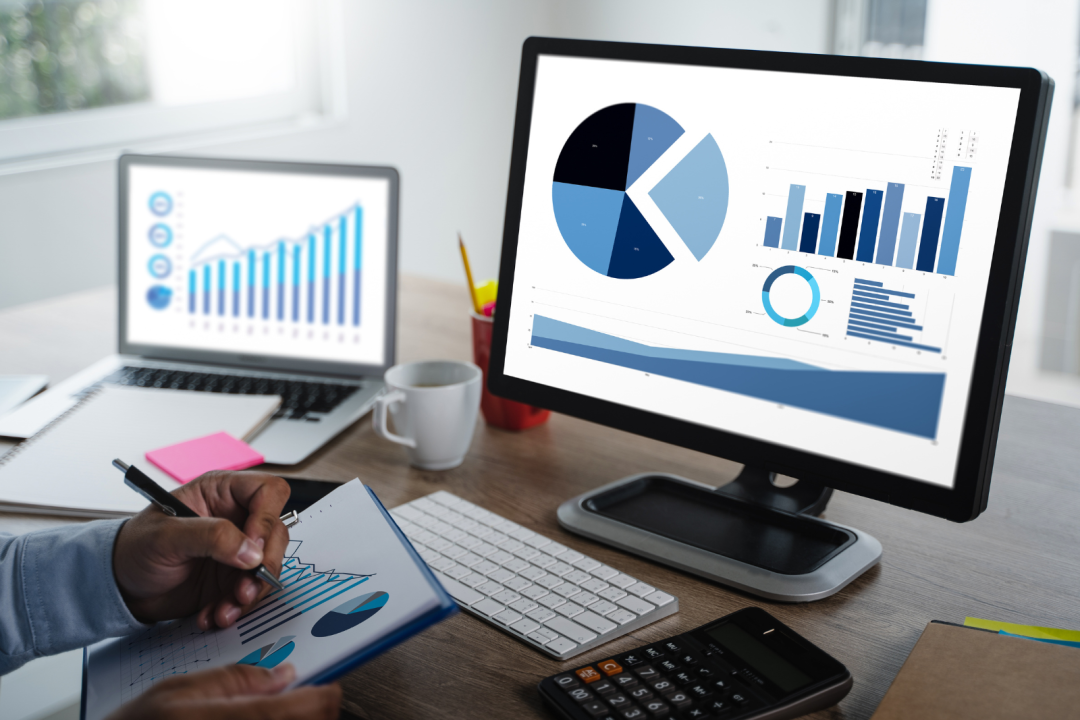 Master Microsoft Power BI Training in Dubai
Elevate your business intelligence game with our specialized Microsoft Power BI training in Dubai. The course wraps everything whether you are a manager or a data scientist; it empowers you to utilize the full potential of Power BI for data driven decisions. Move to the details below and embark on a transformative wisdom path.
Power Business Intelligence (BI) Course Outline
Introducing Power BI:
Getting started with Power BI.
Uploading data to Power BI.
Introduction to reports.
Introducing Visual Interactions.
Using Power BI Desktop:
Connecting to a database.
Loading from multiple sources.
Using Query Editor.
Hiding or removing tables.
Handling seasonality and sorting months.
Consuming and transforming data by using Power BI Desktop:
Data connectivity modes.
Importing data.
Connecting to a Folder.
Import from Excel.
Developing Power BI reports:
Choosing the right visualizations.
Choosing between standard visuals.
First steps with custom visualizations.
Improving reports by custom visualizations.
Identifying conditions when custom visualizations are required.
Using DAX in data models.
Using Microsoft Power BI in your company:
Publish Excel data models in Power BI.
Consume Power BI content from Excel.
Pushing real-time data to Power BI dashboards.
Create calculated columns, calculated tables, and measure:
Create DAX formulas for calculated columns.
Calculated tables.
Using Measures.
Use What-if parameters.
Create hierarchies and format interactive visualizations:
Create date hierarchies.
Create hierarchies based on business needs.
Add columns to tables to support the desired hierarchy.
Select a visualization type.
Configure page layout & formatting.
Configure interactions between the visuals category of columns.
Position, align, and sort visuals.
Format measures.
Use bookmarks and themes for reports.
Configure a dashboard:
Add text and images.
Filter dashboards.
Dashboard settings.
Introducing data refresh.
Publishing to Power BI.
Prerequisite
Power BI training requires no prerequisites are required for this program. Prior knowledge of any specific topics is optional. Upon completing the course, each participant will receive a Certificate of Participation.