Islamic Finance And Banking
Overview

Course Outline

Fee & Instructions:

Program Objectives

Testimonials
Overview
This one-day course focuses on basics of Islamic banking and finance. This would help the participants to appreciate the principles of Shria and how the Islamic Bank products are designed. On attending this program, the participants will understand product features of various Islamic products.
The program is highly interactive giving opportunities to participants to practice the key learning points through exercises.
On successful implementation of learning points of case studies would give more strength to the bank in providing innovative business solutions while honoring traditions.
Course Director:


Amjad Hasan Naser
Executive Leader in Islamic and Conventional Banking
A business-value-driven executive and operational leader in Islamic and commercial banking with a track record in developing and operating profitable banking operations. In addition to leading compliant banking, Representation of Nook Bank with Regulatory Bodies and Conferences
Corporate Experience:
National Bonds, Dubai
·Product Development Consultant
NOOR INVESTMENT GROUP
·Senior Vice President, Head of Sharia Department, and Member of Management Committee
ABU DHABI ISLAMIC BANK
·Manager Electronic Banking.

·Manager Branch Coordination & Relationship Marketing.

·Asst. Manager, Branch Coordination – Retail Banking.

·Head of Personal Banking.
Education & Professional Certificates:
YARMOUK UNIVERSITY, JORDAN
Bachelor of Administration, Science Degree, 1993
-Major in Financial & Banking Science and a minor in Computer Science
 PROFESSIONAL CERTIFICATES:
1.Certified Shari'a Adviser & Auditor (CSAA), AAOIFI, Bahrain, 2008.
2.Certified Professional Islamic Accountant (CIPA), AAOIFI, Bahrain, 2009
Some of this career responsibilities:
Develop successful strategic partnership locally and internationally
Developed and launched various Islamic banking products and structure .
Perform and manage Shariah Advisory & Review function of the Internal Shariah Unit throughout the multiple product groups including Corporate & Investment Banking , Personal Banking.
Stakeholder management to satisfy all the relevant Shariah regulatory requirements issued by the Higher Shariah Authority (HSA) of the UAE Central Bank (CBUAE).
Shariah Advisory & Review
NIB representative to the Accounting and Auditing Organization for Islamic Financial Institutions (AAOIFI).
Prepared Sharia Compliance manual in conjunction with legal department of the Bank.
Led major financing & syndication deals where the bank won three awards from Islamic Finance News for various capital market transactions, the three prestigious awards are 'Structured Finance Deal of the Year', 'UAE Deal of the Year', and the 'Best Tawarruq Deal of the Year' 2008' award from Islamic Finance News for the US$1.5 billion syndicated multi-currency, three-year commodity Murabaha facility for Dubai Financial Group.
Our Affiliations: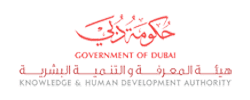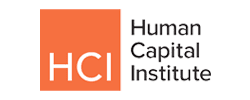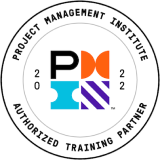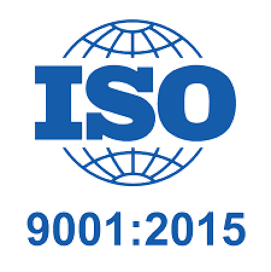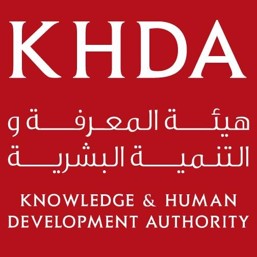 Course Outline
Understand the features of Islamic finance products Overview on Islamic Finance:
What is Islamic Financial System
Basic Pillars of Islamic Financial System
Fundamentals Principles of Islamic Finance
Similarities & Differences: Conventional VS. Islamic Finance
Restrictions & Prohibitions in Islamic Finance System.
Dynamics of Islamic Financial System:
Fundamentals of Islamic Finance Contracts
Prohibitions, Restrictions & Compliance
Riba, Usuary and Gharrar
Essentials of Islamic Finance Contracts
Mindset Change – Conventional VS. Islamic Banking
Islamic Finance Products
Nature & Types of Islamic Finance Products
Modarba & Its Fundamentals
Musharka & Diminshing Musharka
Murabaha Rules & Regulation
Salam & Istisna
Ijarah
Takaful
Sukuk
Islamic Finance Product Structuring:
Sale vs. Financing – The Sideline Talk
Sale, Deferred Sales & Buy Back Agreements
Inventory Ownership, Change of Hands & Transfer Rules
Do's & Don't's for Developing Islamic Finance Product
Rights & Duties of Parties to Islamic Finance Products
Islamic Finance Governance Process:
Role of Sharia Board
AAOIFI & FASB
Islamic Finance Reporting Structure
Sharia Compliance Audit
Change in Mindset – GCC vs. Malaysian System
Fee & Instructions:
13 September, 2022 – 10:00 am – 03:00 pm (GST)
Regular Fee: USD 390 Per Participant (Exclusive of VAT)
Team Offer: Pay for 2 and register 3rd for free
Includes: Courseware, and SIMFOTIX Certificate
For registration (s) send us your Name, Designation, Organization, and Mobile Number to [email protected]
For More Information please contact: Qazi Waqas Ahmed Mobile: +971 56 309 0819; Email: [email protected]
Program Objectives
At the end of the program the participants will -
- Understand the basic principles of Islamic Law (Sharia)
- Be able to identify the difference between conventional banking and Islamic banking
- Appreciate the Islamic Banking products vis-à-vis Islamic culture
Testimonials
"It was more interactive, more concentrating on the practical side rather than theory. Good Trainer | Professional and has good communications. Trainer's attention to detail is great | Well Managed the Training Session | Was very resourceful | Very Good, Clear and Direct instruction and focus | New knowledge. The content was extremely informative and useful. | Interactive and informative. Smart, Collaborator and can deliver the information clearly the presenter is very well educated easy to explain the subject. "
- Emirates Post Group Participants
"Excellent trainer from SIMFOTIX. | I learned a lot spend very good and it helped me. | Really professional trainer and her sessions was clear and easy and fun. | She explained everything in a easy and beautiful way. | She have good ways to conveying the information to us and we don't feeling bored . "
- Mubadala Group , MDC BMS
"Simfotix Trainer bear a Persuasive approach in training and the company is professional in the arrangement of training till end to make it a memorable experience. The In-house session and the follow-up session is excellent approach."
- The Executive Council of Dubai
"Informative, engaging | New tools to be used for the growth for our organization | brainstorming and Good knowledge of the subject. "
- Sharjah Airport Authority
"Targeted learning should be at the top of your L&D agenda. Thank you Simfotix for being an agile partner in our learning Journey. "
- Roche Middle East
"Excellent courses delivered by SIMFOTIX to our team. Easy to understand trainer and well managed. I liked its interactive nature, and Mr Ahmed's examples of common phrases. "
- DEWA
"My team was positive and happy with the deliverables of MS Excel Training, and they think this session increased their knowledge and efficiency. "
- Ministry of Human resources & Emiratization
"Simfotix In-House training on MS Excel is well organized and our team learned lot of new things. We consider this as a value addition and meeting our objectives. "
- Road & Transport Authority Dubai RTA.
"InHouse session was best from SIMFOTIX. The trainer is excellent, and has a good knowledge on his craft. "
- DP World