Financial Modelling & Valuation
Overview

Course Outline

Workshop Fee & Instructions:

Testimonials
Overview
Financial modelling is a powerful tool which can be utilized for projecting the future financial performance of any company or a project. The course of financial modelling is meant to cover intricacies of preparing a financial model in MS Excel using the best modelling practices and using that for performing suitable business performance analysis. The course shall provide a practical insight into business valuation using the internationally accepted valuation methodology, viz. Discounted Cash Flows (DCF).
Our Affiliations: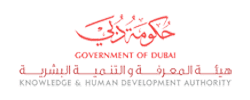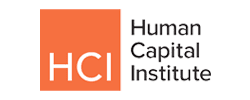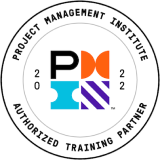 Course Outline
Financial Template: Understanding & gathering information
Understanding accounting basics double entry and creating (P&L and B/S).
Creating a consistent financial model template.
Historical financial statement modeling (P&L and B/S):-

Data Gathering from Annual Reports & Management Discussion.
Creating the historical statements and linking derived numbers
Calculating growth drivers:-

Gathering Data for growth drivers from research reports and other sources (Revenue – Costing – expenses)
Calculating P&L growth numbers/ CAGR.
Calculating P&L ratios.
Calculating B/S ratios.
Forecasting & Projections of FS:
Building assumptions and projections:-

Building assumptions for P&L and B/S.
Linking assumptions for P&L.
Linking assumptions for B/S.
Building schedules:-

Fixed Assets and depreciation schedule.
Debt & Interest schedule.
Understand & Build forecasted Profit and loss statement.
Understand & Build forecasted balance sheet.
Understand & Build Cash flow statement.
Building interest on excess cash and cash revolver.

Using Excel for Iteration – Goal Seek & circular referencing.
Financial analysis ratios & Valuation
Understand & Build liquidity and profitability ratios for analysis.
Updating integrated model for valuation analysis:-

Understanding and building trading comparatives.
Understanding and building transaction comparatives.
Understanding and building DCF
Building free cash flow to firm & equity
Understanding and estimating beta
Understanding & estimating WACC
Using data-validation to improve sheet structure
Building Football field chart to decide which share price (company's value) to consider.
Workshop Fee & Instructions:
July 25-26, 2022 – 10:00 am – 03:00 pm (GST)
Regular Fee: USD 680 Per Participant (Exclusive of VAT)
Team Offer: Pay for 2 and register 3rd for free
Includes: Courseware, and SIMFOTIX Certificate
For registration (s) send us your Name, Designation, Organization, and Mobile Number to [email protected]
For More Information please contact: Qazi Waqas Ahmed Mobile: +971 56 309 0819; Email: [email protected]
Testimonials
"It was more interactive, more concentrating on the practical side rather than theory. Good Trainer | Professional and has good communications. Trainer's attention to detail is great | Well Managed the Training Session | Was very resourceful | Very Good, Clear and Direct instruction and focus | New knowledge. The content was extremely informative and useful. | Interactive and informative. Smart, Collaborator and can deliver the information clearly the presenter is very well educated easy to explain the subject. "
- Emirates Post Group Participants
"Excellent trainer from SIMFOTIX. | I learned a lot spend very good and it helped me. | Really professional trainer and her sessions was clear and easy and fun. | She explained everything in a easy and beautiful way. | She have good ways to conveying the information to us and we don't feeling bored . "
- Mubadala Group , MDC BMS
"Simfotix Trainer bear a Persuasive approach in training and the company is professional in the arrangement of training till end to make it a memorable experience. The In-house session and the follow-up session is excellent approach."
- The Executive Council of Dubai
"Informative, engaging | New tools to be used for the growth for our organization | brainstorming and Good knowledge of the subject. "
- Sharjah Airport Authority
"Targeted learning should be at the top of your L&D agenda. Thank you Simfotix for being an agile partner in our learning Journey. "
- Roche Middle East
"Excellent courses delivered by SIMFOTIX to our team. Easy to understand trainer and well managed. I liked its interactive nature, and Mr Ahmed's examples of common phrases. "
- DEWA
"My team was positive and happy with the deliverables of MS Excel Training, and they think this session increased their knowledge and efficiency. "
- Ministry of Human resources & Emiratization
"Simfotix In-House training on MS Excel is well organized and our team learned lot of new things. We consider this as a value addition and meeting our objectives. "
- Road & Transport Authority Dubai RTA.
"InHouse session was best from SIMFOTIX. The trainer is excellent, and has a good knowledge on his craft. "
- DP World