Effective Job Description Writing Training
Overview

Course Director

Workshop Instructions

Gallery

Testimonials
Overview
Course Objectives:
Demonstrate the importance of job descriptions in the wider context of Human Resources.
Conduct a job analysis to obtain information for the preparation of job descriptions and other purposes.
Write job descriptions to cover the wider requirements of Human Resources.
Explain competencies in terms of what they are and how they are used.
Write competency-based job descriptions.
Introduction and Overview:
Main Uses of Job Descriptions
The Linkage of Evaluation to Compensation
Some Questions on Job Analysis
Responsibilities – Job Descriptions
Job Analysis : Purpose and Methods
Job Analysis Methods
How Information Requirements Determine the Method
Competency-Based Job Descriptions:
Skill-Based Job Descriptions
Definition of a Competency
Competency-Based Job Descriptions
Identifying Critical Competencies
Job Descriptions:
Job Description Components
The Difference between Authority and Responsibility
Job Description Guidelines
Content Determined by Purpose
Practical – Writing Job Descriptions
Tools and Checklists
Sample Job Descriptions
Course Director
Lucy Mackintosh (GCIPD, NLP)
Virtual Learning Expert/ Productivity Coach & Facilitator
Lucy Mackintosh is a British citizen and has lived and worked in the UAE for the past 8 years. She has over 18 years experience in Human Resource Management and Training and Development and two related qualifications – BSc (Hons) in Human Resource Management from the University of Bath, UK, and a post-graduate diploma in Personnel Management, accredited by the CIPD (Chartered Institute of Personnel and Development).
Lucy gained an extensive range of HR experience, working in large organizations in London, including Visa International, the FSA (Financial Services Authority) and the NHS (National Health Service). In 2007 she was head-hunted for a role at Standard Chartered Bank, Dubai, specializing in employee reward and performance management. During this time she also managed the HR Forum in the UAE, which aimed at promoting HR best practices in the region.
In 2009 Lucy decided to follow her passion for Learning and Development by becoming a full-time corporate Trainer and joined the region's largest training company. She gained experience in working for a large range of companies in the UAE /GCC and trained courses in Management, Soft Skills and Personal Effectiveness.
Lucy now works for different training organizations, helping them deliver exceptional service to their clients. She designs develop and delivers courses on a range of topics, as can be seen below. She is also a qualified NLP (Neuro-Linguistic Programming) Practitioner, MBTI (Myers-Briggs Type Indicator) Facilitator and a Life Coach. These qualifications have increased her skills in understanding, communicating with, and inspiring others.
Having trained more than 5000+ including some of the key companies who participated in her program ROCHE Middle East, Ghobash Group, Emirates NBD Bank, Mashreq Bank, DU Telecomm, Etisalat, PCM Group, Dubai Economic Department, Federal Authority Electricity and Water…etc.
Workshop Instructions
13 October, 2020 - 10am To 3pm Subject to discussion as per client advise
Number of participants: Up to 15 per batch (Online)
Price: AED 7,500/ Plus 5% VAT Highly Engaging, Full of hands-on practice with overwhelming feedback
Include: Price includes, Course Practice files, Attendance Certificates, post course reference material
Gallery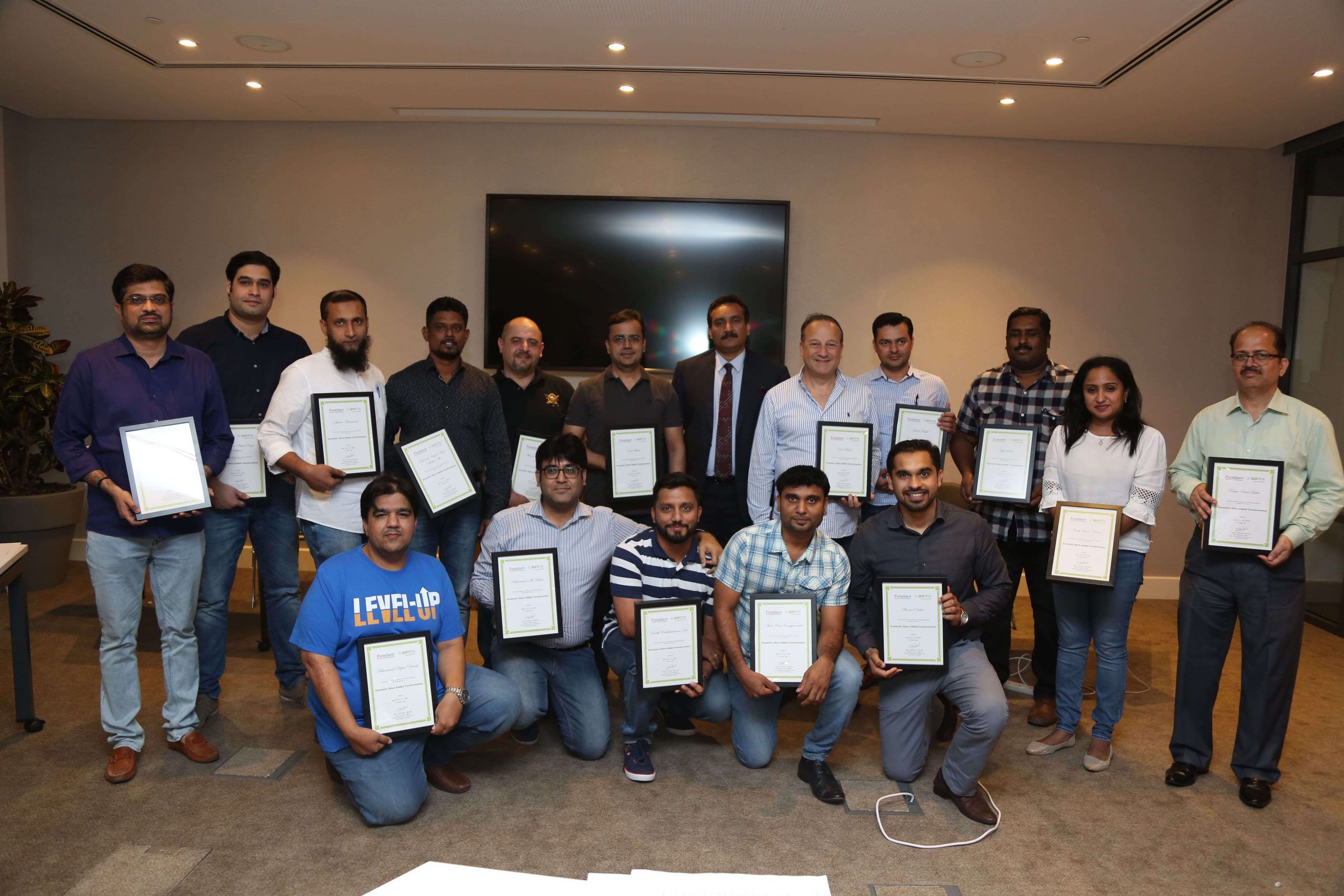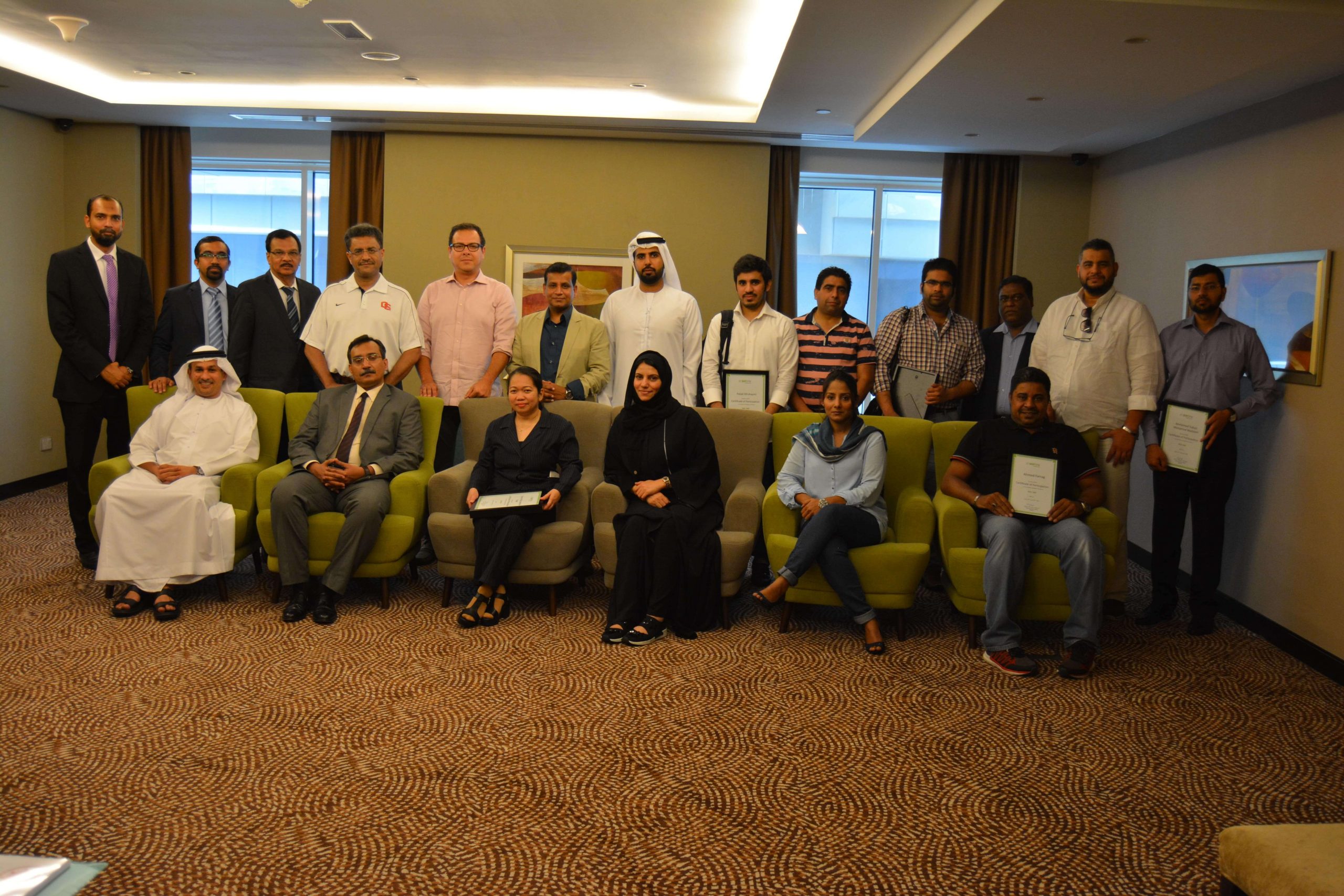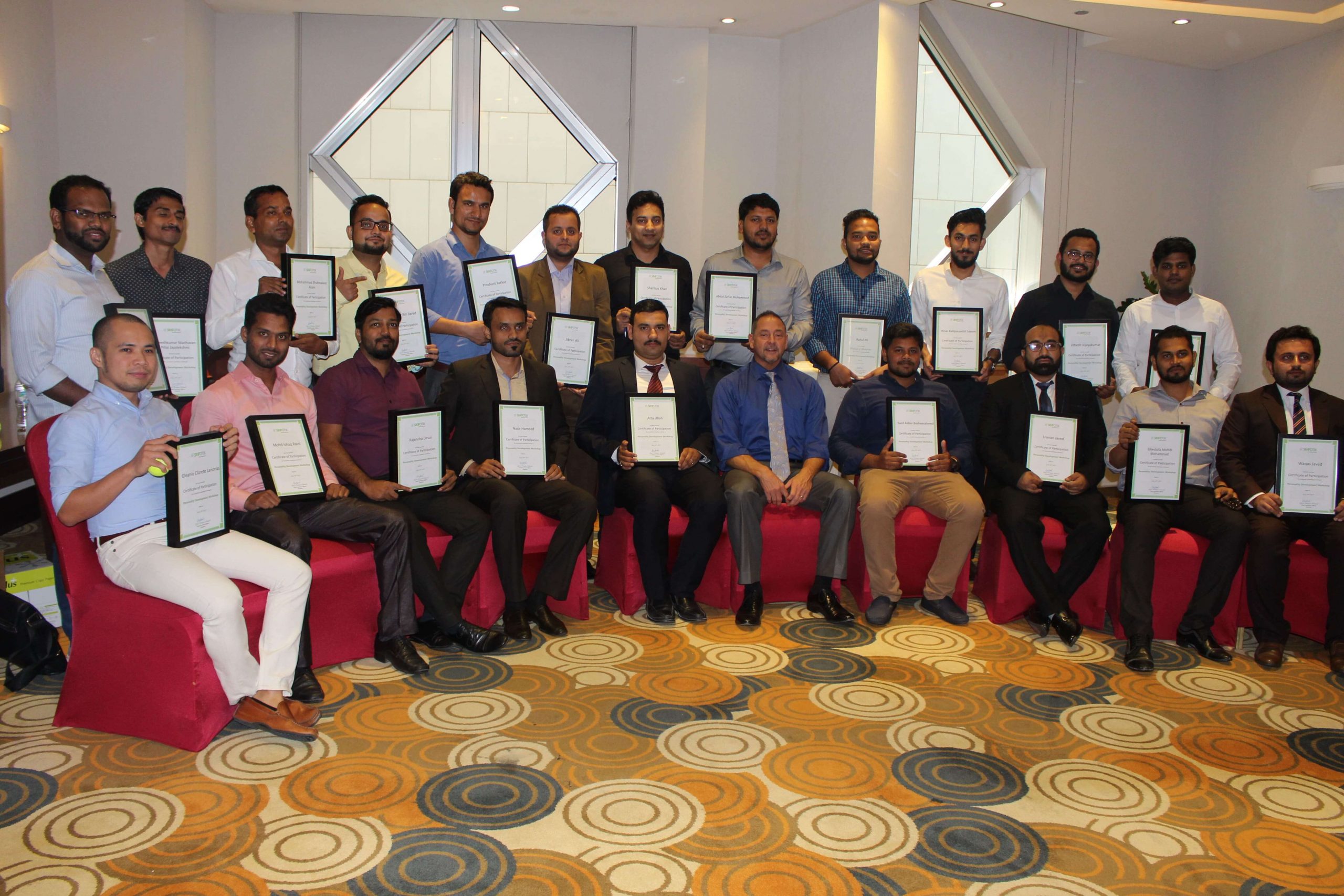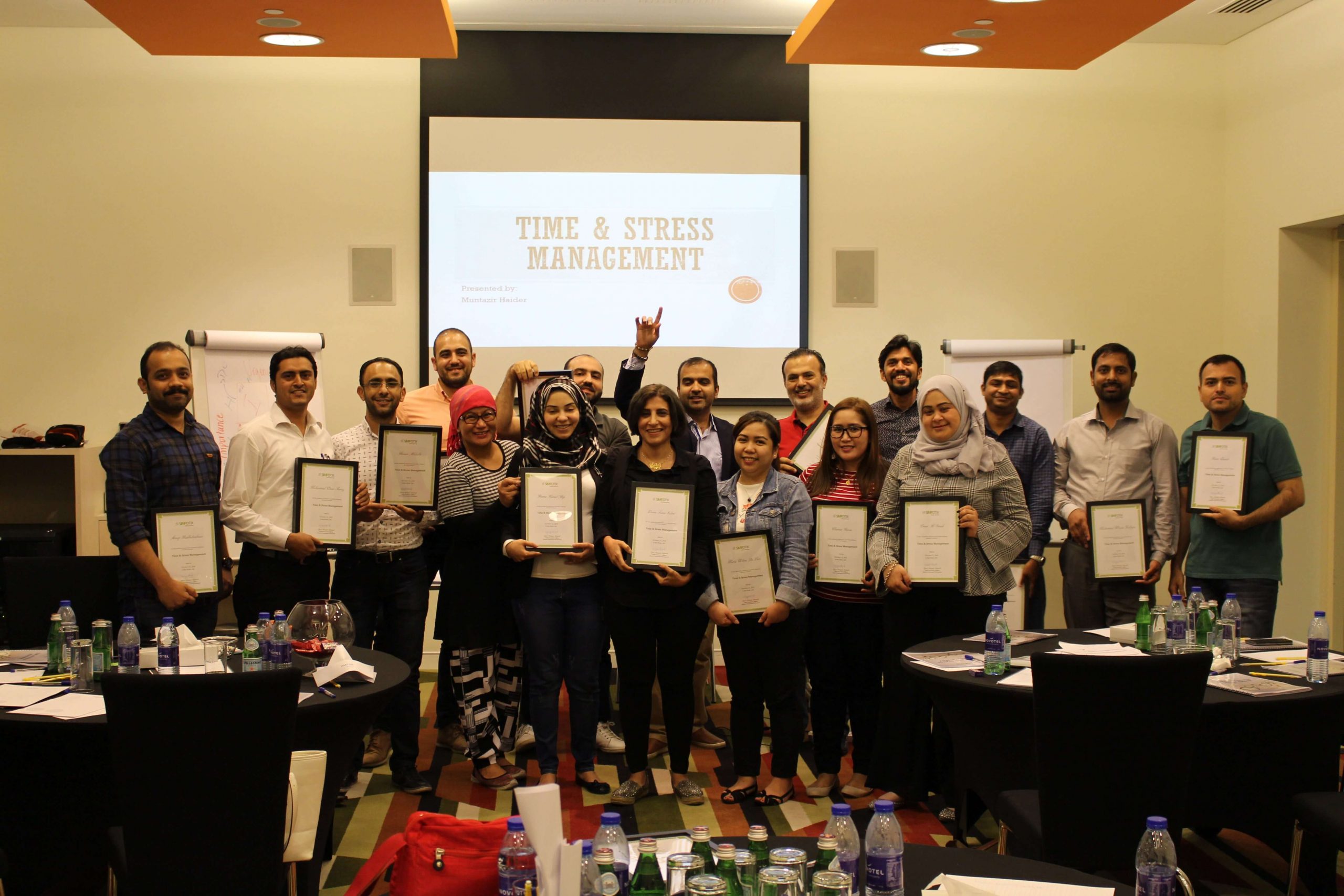 Testimonials
"Excellent Training conducted by Simfotix Professional Development. The whole day was full of fun and learning. "
- Department of Economic Development, Dubai
"Targeted learning should be at the top of your L&D agenda. Thank you Simfotix for being an agile partner in our learning Journey. "
- Roche Middle East.
"Since the last two years My Company is working with Simfotix, and every time it is a great learning experience. MS Excel is one of the most recommended Programs with distinctive methodology and valuable deliverables. "
- ADNEC "Abu Dhabi National Exhibition Centre"
"Simfotix Trainer bears a Persuasive approach in training and the company is professional in the arrangement of training till the end to make it a memorable experience. The In-house session and the follow-up session is an excellent approach. "
- The Executive Council of Dubai
"Thank you Simfotix for comprehensive and valuable training to our Saudi Arabia Finance Team. Case Studies and exercises were the key elements of this workshop. As Learning & Development, we are satisfied to work with them in the future. "
- GM Learning & Development , MAF Carrefour International.
"Easy way of transferring knowledge makes the learning more digestible. Great work Simfotix for the in-house session. "
- Emirates NBD Bank
"My team was positive and happy with the deliverables of MS Excel Training, and they think this session increased their knowledge and efficiency. "
- Ministry of Human resources & Emiratization
"Simfotix In-House training on MS Excel is well organized and our team learned a lot of new things. We consider this as value addition and meeting our objectives. "
- Road & Transport Authority Dubai RTA
"The Power Bi session was engaging and informative. Overall program outcome is what we agreed and delivered to our functional departments. We would like to do more programs with Simfotix. "
- Mashreq Bank
"A combination of learning and sharing through activities and self presentations. Learning Art of Public Speaking with Simfotix Training is truly a good experience. "
- HR, Abu Dhabi Terminals
"Inhouse Training with Simfotix Training for Credit Transformation Program goes with a Wonderful learning experience of our Credit Risk Team. Looking forward to engage them in other upcoming training. "
- HR Team, Finance House Abu Dhabi
"The in-house training met the desired objectives for improvement in the Finance function. Group work throughout the two days and team presentation on various analytics put thing in the focus learning direction. Good output Simfotix. "
- Team Imdad Group
"Simulation Board Game training is one of the great training course and materials. Super helpful for connectivity and engagement among our departments to upscale productivity. Thank you! "
- Ghobash Group
"Our team attended MS Excel Training with Simfotix and it was never so much learning before in this course. All skill levels on the course fully catered for with a very patient approach, it's worth attending. "
- HR Team, DU Telecomm