UAE Labor Law-HR Perspective
Overview

Fee & Instructions:

Testimonials
Overview
Topics to be covered :
Overview of UAE Labour Law : Federal Degree Law no 33 of 2021, including:

Holiday entitlement
Changes to contract types
Final settlement calculations
Contractual notice periods

Understand the impact of employment law at the start of the employment relationshi
Identify the issues to address at the termination of the employment contract
Changes & Action to take:
During the Service
Article 4 –equality and non-discrimination :
Article 6 –Recruitment and employment of workers
Article 7 & 8 –Models of work & Employment contract
Article 9 & 10 -Probationary period & non-compete clause
Article 17 & 19 –Working hours |Overtime
Article 22 –Determination of amount or type of wage and payment
Article 25 & 27 –Deduction from wages | Minimum wage
Article 30 –Maternity leave
Article 40 –Temporary suspension from work
End of Service & Final Settlement
Article 42 –Cases of ending employment contract
Article 43 –Notice of termination of employment contract
Article 44 –Dismissal of worker without prior notice
Article 51 –Severance pay for full time workers
Article 53 –Payment to worker entitlement after the end of the contract
Our Affiliations: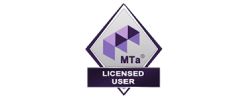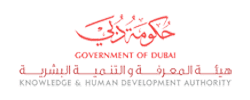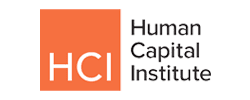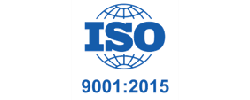 Fee & Instructions:
25 January, 2023 – 09:00 am – 02:00 pm (GST)
Regular Fee: AED 800 Per Participant (Exclusive of VAT)
Team Offer: : Pay for 2 and register 3rd for free
Includes: Courseware, and SIMFOTIX Certificate
For registration (s) send us your Name, Designation, Organization, and Mobile Number to [email protected]
For More Information please contact: Qazi Waqas Ahmed Mobile: +971 56 309 0819; Email: [email protected]
Testimonials
"It was more interactive, more concentrating on the practical side rather than theory. Good Trainer | Professional and has good communications. Trainer's attention to detail is great | Well Managed the Training Session | Was very resourceful | Very Good, Clear and Direct instruction and focus | New knowledge. The content was extremely informative and useful. | Interactive and informative. Smart, Collaborator and can deliver the information clearly the presenter is very well educated easy to explain the subject. "
- Emirates Post Group Participants
"Excellent trainer from SIMFOTIX. | I learned a lot spend very good and it helped me. | Really professional trainer and her sessions was clear and easy and fun. | She explained everything in a easy and beautiful way. | She have good ways to conveying the information to us and we don't feeling bored . "
- Mubadala Group , MDC BMS
"Simfotix Trainer bear a Persuasive approach in training and the company is professional in the arrangement of training till end to make it a memorable experience. The In-house session and the follow-up session is excellent approach."
- The Executive Council of Dubai
"Informative, engaging | New tools to be used for the growth for our organization | brainstorming and Good knowledge of the subject. "
- Sharjah Airport Authority
"Targeted learning should be at the top of your L&D agenda. Thank you Simfotix for being an agile partner in our learning Journey. "
- Roche Middle East
"Excellent courses delivered by SIMFOTIX to our team. Easy to understand trainer and well managed. I liked its interactive nature, and Mr Ahmed's examples of common phrases. "
- DEWA
"My team was positive and happy with the deliverables of MS Excel Training, and they think this session increased their knowledge and efficiency. "
- Ministry of Human resources & Emiratization
"Simfotix In-House training on MS Excel is well organized and our team learned lot of new things. We consider this as a value addition and meeting our objectives. "
- Road & Transport Authority Dubai RTA.
"InHouse session was best from SIMFOTIX. The trainer is excellent, and has a good knowledge on his craft. "
- DP World