Overview

Course Outline

Fee & Instructions

Benefits of Attendees

Testimonials
Overview
Six Sigma are quality improvement methodologies structured to reduce waste and product or service failure rates to a negligible level. Six Sigma companies typically spend less than five percent of their revenues addressing and repairing quality problems.
To achieve these levels, the Six Sigma process encompasses all aspects of a business; including management, service delivery, and design, production and customer satisfaction. As a philosophy, Six Sigma drives business culture and requires a nearly flawless execution of key processes, making Six Sigma a high standard for companies and individuals to achieve. By reducing process variation, Six Sigma frees an organization to focus on improving process capability. As sigma levels increase, the cost of poor quality decreases and profitability increases. This is why Six Sigma is highly associated with the delivery of consistent, world-class quality.
The Six Sigma Green Belt Training Program provides you with an overview of the Six Sigma and Lean concepts and tools, including Six Sigma deployment practices, project development, and the DMAIC problem-solving approach. Once you've completed this program, you'll be ready to successfully participate in a Six Sigma team.
Course Objectives:
Application of Six Sigma; Six Sigma tool kit to deploy
Value-stream process mapping; tracking process defects
Statistical process control, principles and applications
Variable control charts, attribute control charts
Discipline problem solving
Identifying and verifying root cause
DMAIC Methodology -Define, measure, analyze, improve, control DMAIC checklists
Course Director: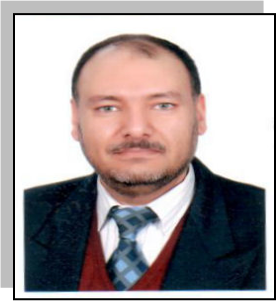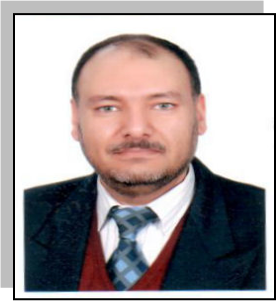 Dr. Ahmed Amr
Accredited Training Associate from IASSC (International Association of Six Sigma Certification
Dr. Ahmed Amr is Supply Chain, Marketing and Quality Consultant. Dr.  He been involved as a professional Trainer since 2009 and trained more than 6000 in many industries such as Banking, Airlines, Pharmaceuticals, Oil and Gas, Chemicals, Plastics and Petrochemicals, Cables, Food, Sanitary, Construction, HVAC, Electricity and Water authorities, Steel and Construction contracting.
Dr. Ahmed Amr has filled senior managerial positions in renowned organizations in both manufacturing and telecom services. He established and re-engineered supply chain and management information systems. He implemented several Enterprise Resources Planning and Data Mining projects. He managed marketing plans and activities and monitoring and controlling marketing budgets and expenditures. He was involved in many Lean Six Sigma improvement projects.
He is currently involved in several consulting businesses in Supply Chain, Marketing and Lean Six Sigma projects. He is an instructor at the American University in Cairo and Arab Academy for Science and Technology for post-graduate studies in Supply Chain Management, Business Process Modeling and Marketing management. Also, he is involved in professional training activities either privately or with renowned training organizations.
Major Clients handled:, GSK (GlaxoSmithKline) (Egypt), Emaar , Huawei , RasGas, ORYX, ADNOC  , ZADCO  , TAKREER  , Al Marai ,  MOBILY , SABIC , NATPET  , ARAMCO , NCB Al Ahli , ALFANAR , Riyadh Cables , Ministry of Health , STC , Zamil  , KACST , Military Industries Corporation , OOCEP , Qatar Petroleum , Oil and Natural Gas – ONGC – India
Recent Major Companies benefited for Training sessions
Lean Management , Six Sigma Yellow, Green and Black Belt
General Authority of Civil Aviation, KSA, ONLINE (JUN 2021)
Ajman Municipality and Planning Department, UAE, ONLINE (NOV 2020)
Salalah Methanol Company LLC, Oman (Jul 2019)
Abu Dhabi National Oil Company (ADNOC), UAE (Sep, OCT 2017, SEP 2018)
Sudan National Oil Company (Sudapet), Sudan (Apr 2017)
Greater Nile Petroleum Operating Company (GNPOC), Sudan (Mar 2017)
The Council of Cooperative Health Insurance, KSA (Government) (Jan 2017)
Mobily, KSA (Etihad Etisalat Company), (May 2017)
Royal Commission for Jubail and Yanbu, KSA (Mar 2015)
Course Outline
Why Six Sigma?
Definition of Lean and Six Sigma
Origins and Success Stories
How to Deploy Six Sigma
Leadership Responsibilities
Data-driven Decision Making
DEFINE: Project Definition
Tasks
Work Breakdown Structure
Pareto Diagrams
Project Charters
DEFINE: Project Selection
Project Prioritization
Variable Prioritization
MEASURE: Tools and Objectives
Measure Stage Objectives
SIPOC
Cause and Effect Diagrams
MEASURE: Process Capability
Histograms
Probability Plots
Process Variation
Benefits of Control Charts
Capability and Performance Indices
ANAL YZE: Introduction to Regression Analysis
Scatter Diagrams
Linear Model
Interpreting the ANOVA Table
Overview of Multiple Regression Tools
IMPROVE: Tools and Objectives
Improve Stage Objectives
Tools to Prioritize Improvement Opportunities
Testing improvement using significance t-test
CONTROL: Tools and Objectives
Control Stage Objectives
Control Plans
Measuring Improvement
Fee & Instructions
19-21 July, 2022 – 10:00 am – 03:00 pm (UAE)
Regular Fee: USD 850 Per Participant (Exclusive of VAT)
Team Offer: Pay for 2 and register 3rd for free
Includes: Courseware, and SIMFOTIX Certificate
For registration (s) send us your Name, Designation, Organization, and Mobile Number to [email protected]
For More Information please contact: Qazi Waqas Ahmed Mobile: +971 56 309 0819; Email: [email protected]
Benefits of Attendees
Quality function deployment (QFD)
Information and technology sharing
Benchmarking
Balance scorecard
Traditional management vs. Six sigma management
Six sigma benefits to an organization
More on DMAIC Methodology
Testimonials
"Excellent training conducted by SIMFOTIX Professional Development. The whole day was full of fun and learning. "
- Department of Economic Development, Dubai
"The trainer was Good & Experienced. He was very good in explanation of Power BI and keeping the people engaged. He was energetic & Knowledgeable. He also handled the online session excellently. "
- Coca-Cola Al Ahlia Beverages Company
"My team was positive and happy with the training deliverable, and they think the session increased their knowledge and efficiency. "
- Ministry of Human Resources & Emiratization
"Very good, and well-organized training on Power BI. He was filled with lots of application oriented tips. "
- Emirates Islamic Bank